Hey y'all! Happy Thursday! I am so happy you are here reading and I hope you will link up for some 3 On Thursday fun!
Please take some time to visit my co-hostess, Cole. If you aren't reading her blog – why not?! Cole is one of my first bloggy friends and is one of the most supportive, kind, and loving people I've had the pleasure of "meeting" through blogging.
This week's question is:
What 3 foods do you eat that are weird? What foods do you eat that other people would think are strange?
I'm not a picky eater at all but I'm also not a super adventurous eater.
I talked about this a little here but one thing I eat that you might think was weird is tuna fish and Doritos. I use the Doritos like I would crackers and just spread the tuna fish on top.
I know. HEALTHY.
Apparently when I was little I used to eat butter on top of crackers. I also thought Ex-Lax was candy and used to tear into my babysitter's laxatives when I was a toddler.
Doesn't this say so much about me?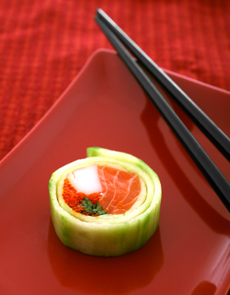 I love, love, love salad rolls. I don't like "real" sushi very much – especially the kind with raw fish, but I could eat this all day. Basically it is a Philadelphia roll, but instead of rice and seaweed, the outside is cucumber. SO GOOD.
I am really not a sweets person. I don't eat candy at all. I'm not big on cakes/ice creams but I do have something sweet at least once a week. The odd thing, I guess, is that I cannot eat something salty without eating a little bit of something sweet. You can often catch me eating popcorn with a little chaser of ice cream.
Speaking of popcorn, you must try this immediately:
Amazeballs.
So spill – what do you eat that is weird or strange?
Disclaimer/rigmarole: Please link to your 3 On Thursday post and not your blog. Please add our button or link back to our sites. And pretty please visit a few other participants. Thank you!